Get a Quote For Your Project
Benefits Of New Roof Installation
Strong winds, thunderstorms, and hail are more likely to cause damage to older roofs. Even a minor leak in your roof might develop into a more serious issue over time. You can trust Certified Pro Roofing to supply you with the best replacement roofs on the market. For example, our metal roofing is equipped with cutting-edge elements and sealing technologies to keep your property intact irrespective of its state.
Your aging roof might lose a lot of energy if it has cracks and holes. Your artificial systems may have to work overtime to maintain a pleasant living environment. Energy-efficient roofs can keep your home warm even in the harshest weather conditions.
Most people don't understand how much of an impact their roof has on their property's outside appearance. Sagging, discolored, dusty, and other wear indicators on an old roof can contribute to the appearance of an older property. Even if you're not planning on selling your home, a new, well-shaped, and attractively colored roof can greatly enhance the value of your property.
When the time comes to sell your house, a new roof will add to the final selling price. Inquiring customers are concerned about the roof's condition since a worn-out roof will put them in the position of needing a new one soon. When it comes to selling your home, a new roof can not only improve the outward appeal of your property but also raise its value.
Since 1988, we've been providing quality shingle roof design and installation with outstanding prices and excellent craftsmanship that sets us apart from the competition.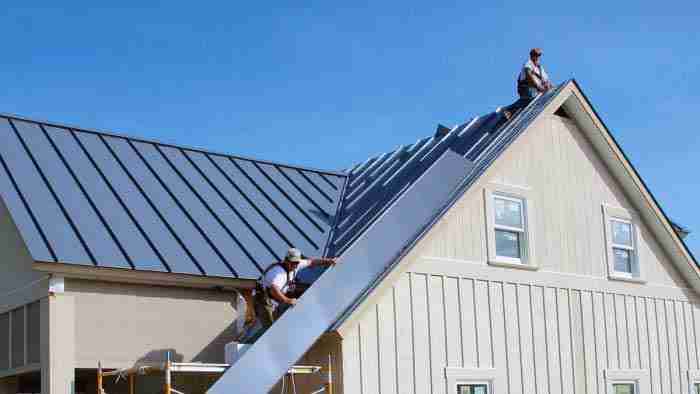 Metal roofs can last up to 40 years or more and all of our colors are energy-star rated. The metal roof panels reflect heat from the sun, minimizing heat spikes during the middle of the day.
Flat (TPO) roofs are known for their bright white energy-efficient and UV reflective characteristics along with their ponding water resistance and wind uplift resistance.
Certified-Licensed-Insured
The certified contractor license has several requirements, including educational and work experience, a background check and. Registered contractor license requirements include a certificate of competency, proof of financial responsibility and business insurance.
*Financing available through GreenSky Financial.
No interest is based on your credit score.
(Servicing the Florida Panhandle & Southern Alabama)
(Servicing All of Central Florida)