Pyramid roofs are a type of hip roof with four triangle-shaped sides sloping downward. They're built on a rectangular or square frame and are preferable for summerhouses, gazebos, and sheds.
They are different from other types of roofs as they're a modern eye-catcher. The roof's unique shape ensures superior stability, especially against high-speed winds, as the contact surface is smaller. You can also install solar cells on a pyramid roof for improved energy conservation. Here's everything you need to know about pyramid roofs and how beneficial they are.
The Covering of a Pyramid Roof
Bitumen roof shingles are preferable for pyramid roofs because they're lightweight, flexible, and can be cut easily. Moreover, they're water and weather-resistant and noise-cancelling. These shingles are typically inclined at 15 degrees to achieve the ideal results. A steeper inclination allows for a better and quick rainwater drain, and the space underneath can be effectively used.
On the other hand, a smaller sub-structure is usually built on the roof with a lower inclination. It ensures that the rainwater drains properly and prevents the snow from slipping uncontrollably in winter. However, the space beneath the roof can't be used because of this structure.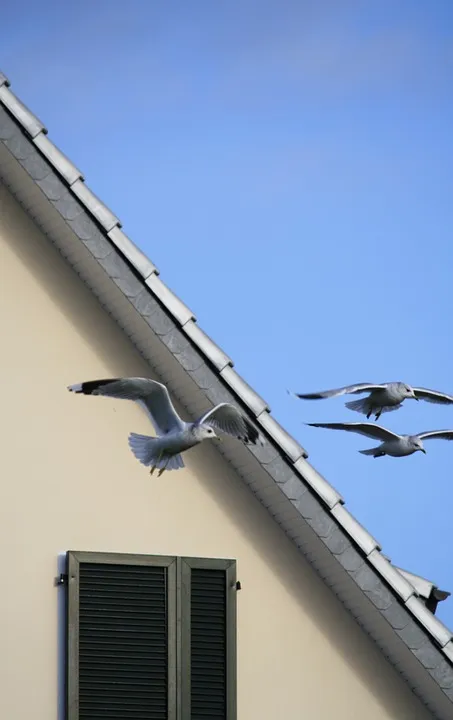 How is a Pyramid Roof Built?
During the construction of a pyramid roof, the first step is to install roof struts on the support pieces from every corner point that converge in the center. A ridge support is fastened at the roof ridge, which binds the roof struts to hold them in conjunction. The struts of the roof are secured to the frame, extending past the frame construction, as it improves the aesthetic appeal.
The roofer will focus more on the roof's slope during the installation so that rainwater and snow can quickly run off. Moreover, the horizontal roof planks are secured to the struts on all sides of the roof. During this step, the roofing contractor ensures that no bumps are developed to prevent poor installation. Next, the bitumen shingles are placed on the roof, and the corners of the roof are smoothened using a pyramid roof finisher.
Choosing Pyramid Roofing for a Summerhouse
It's crucial to select the right roofing for a summerhouse. To make sure the roofing lasts for decades, consider factors such as roof inclination and weather conditions. To help you make an informed decision, professional roofers recommend you opt for a pyramid roof for your summerhouse. In addition to being durable, pyramid roofs are captivating because of their modern character.
Benefits of Pyramid Roofs
Wind Resistance
Since they're built with an equivalent slope on each side, pyramid roofing is aerodynamic, and it can withstand powerful winds more effectively than gable roofs. So pyramid roofing systems are best for beach locations experiencing severe storms or seaside winds.
Natural Insulation
Pyramid roofing features eaves around all roofing sides, offering a higher shade to your house. This natural insulation helps keep your home cool in hot weather and safeguards the exterior from sun exposure. This means you can save on your energy bills and balance out the preliminary expense of pyramid roofing.
Drainage
Since a pyramid roofing system doesn't have flat locations, water can't rest on the roofing system. This reduces the risk of mold development and leakages within your house, which can be beneficial in regions with heavy rain and snowfall. Pyramid roofing is less likely to collapse as it prevents rain and snow to rest on your roof for longer periods.
Several Designs
Variation in pyramid roof designs allows additional flexibility when designing the building's structure. Moreover, pyramid roof designs give buildings an elegant and temporary look. Most colonial properties opt for pyramid roofs to improve the curb appeal.
Even government buildings and churches choose this design because of its traditional look and attractiveness. This structure allows you to use all modern accessories for your home, such as a chimney running along the exterior wall. Pyramid roofs ensure minimal interference with modern home features.
The Downsides of Pyramid Roofs
Expense
Pyramid roofs installation is more expensive than having standard gable roofs installed. That's because a pyramid roof requires more products to cover the entire roofing surface area. Since the process is time-consuming, it requires more labor hours, which increases the total cost of installation.
Less Space
Pyramid roofs provide a smaller attic area than gable or mansard roofs. Though this may not be a problem in big houses, the downside can't be ignored in smaller homes where storage and living area is limited. If you're planning to have a pyramid roof installed on an outbuilding, the first step is to assess the loss of space.
Lack of Ventilation
It's difficult to ensure proper ventilation in a pyramid roof due to each slope. Lack of ventilation may build up moisture inside the structure's top and promote mildew and mold formation. This will not only impact the health of occupants but also damage the property's structure.
Looking for Pyramid Roof Installation? Let us Help
At Certified Pro Roofing, we specialize in all kinds of roof installation. With comprehensive knowledge about different roof types and materials, our roofing contractors in Pensacola, Florida, can give you a quality installation. Before pyramid roof installation, our team will first inspect your roof and the architecture of the building.
Regular roof inspection is also necessary for regular roof maintenance as it helps identify all damages, whether big or small. The next step is to get quality roof repair services immediately to prevent dealing with costly damages later.
In addition to providing roof repair and roof inspection services, we also specialize in roof replacement if the damages are too big to cover.
Contact us today to get in touch with our professionals.